Qube – Wall Unit
The hovering boxes of wall unit Qube are held by a ring of oak – RKNL style. The oak boxes are covered with copper (see picture 2), giving it a very contemporary and elegant look.
The front and back of the piece are identical, so the Qube can be used as both wall unit and room divider. Next to this version of oak and copper, a version of painted MDF in any color is also available.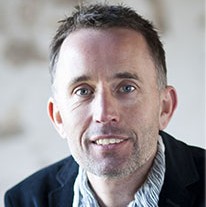 Thank you!
We will contact you within 1 business day.
Ronald Knol - Designer