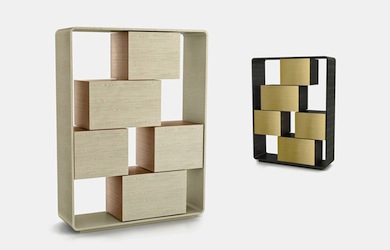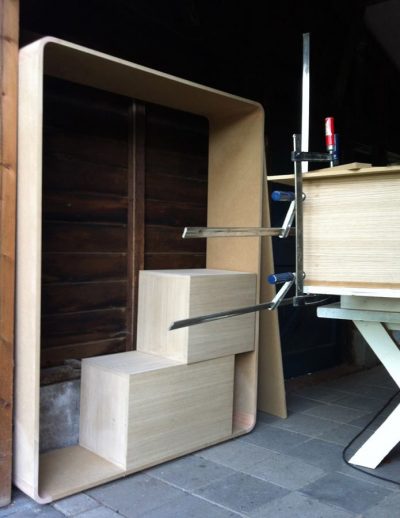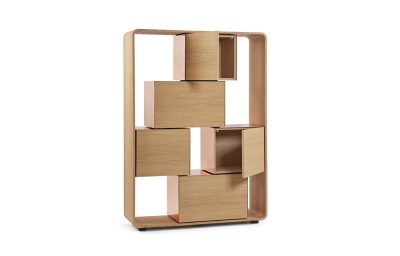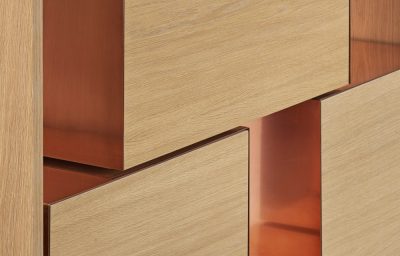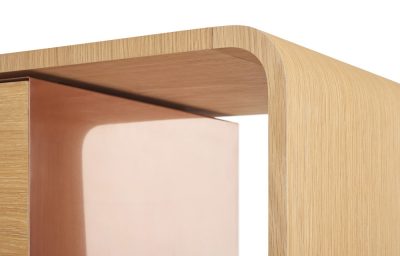 Room Divider
During the weeks to come you will witness the birth of a new piece of furniture. I want to take you on a journey from the first design to the actual product.
I have chosen a Room Divider to be featured in this item. The idea was to create a set of floating boxes, captured in a frame. RKNL style.
The position of the boxes seems to be random, although they are carefully chosen to create interesting spaces to display various accessories.
Next step is the materialization of the piece. Main focus will be on a combination of wood and non-ferrous metals, although I have designed various options. The result of this research is shown, varying from colorful versions to a dark theme to a 3D pattern on the doors.
The first research will be on the copper and oak. I will keep you posted!
> update
Prototyping of the room divider / wall cabinet has started!
See pic 2. I love my job!
Solving design issues and technical problems. Next step: copper plating on the boxes and applying oak veneer on the outside 'ring'.
> update
The room divider is ready and is added to the collection! I have posted some pics below; click here for the full product page.