Ruban – Coffee Table
The base of this solid wooden coffee table cuts like a ribbon through the oak top. The tabletop's rounded bottom carries over to its drawers, creating the appearance of a single, unbroken volume. The drawers of the coffee table come painted in a vibrant signature red, but can be custom sprayed in any other desired color.
A special edition of the Ruban made of oak is colored by the Shou-sugi-ban technique, an ancient Japanese technique in which wood is burned and brushed to form a natural protection. This traditional torching method generates a much richer color than a standard stain and deepens the grain of the oak (see photo 2). After burning, the coffee table is lacquered to prevent the release of charcoal.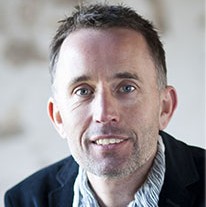 Thank you!
We will contact you within 1 business day.
Ronald Knol - Designer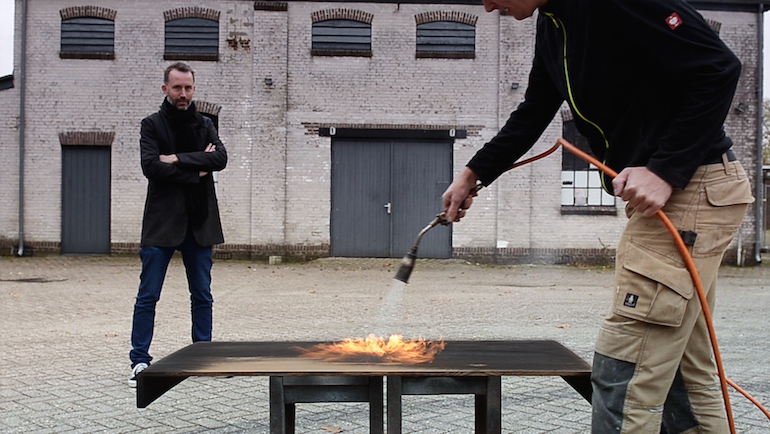 Watch how we burn the surface of the coffee table to get the desired charcoal effect. This method is also called the Shou-sugi-ban technique, a traditional technique in which the siding of Japanese houses was burned to provide a natural protection.
After burning and brushing the oak to give the grain a nice deep texture, the coffee table is lacquered to prevent staining.